South African business execs that spend a lot of time on the road will be all too familiar with the problem of having your smartphone run out of juice when you need to send an important email or phone head office.
Features
Enter the
Powerstick
, a compact (25 x 110 x 14 mm) and lightweight (35 g) device that looks and functions as a portable flash drive. Like any memory stick it offers additional storage space (8 GB), but unlike your run-of-the-mill flash drive it also does double duty as a portable power source.
The Powerstick charges mobile devices such as smartphones and cellphones from amongst others BlackBerry, Sony Ericsson, Motorola and Nokia, as well as MP3 players, iPhones, iPods and digital cameras.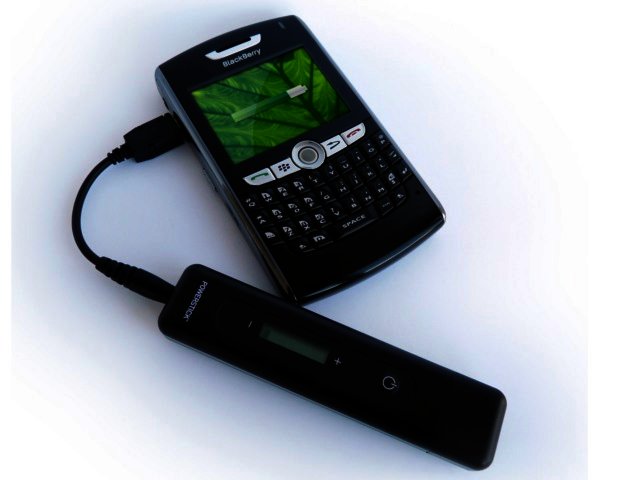 It comes with nine connection cables ranging from micro USB and mini USB through to an iPod/iPhone connection cable. After you've connected it to your device and pressed the power button, the Powerstick will start to charge your mobile gadget.
Unlike other quick-charge solutions the Powerstick has the benefit that it can be recharged on your PC. You simply insert it into an open USB slot and press the power button and it will charge for around an hour and a half. There is a power indicator on the device that will designate when it's full.
Unfortunately, the Powerstick's 8 GB of memory cannot be employed as additional storage for the mobile device that it is charging.
Final Word
The Powerstick is very useful in its main role as portable power source, but it also boasts a decent amount of additional storage space. The only downside to the device being that you can only access the storage space it offers on the PC and not when it is connected to the gadget that it is charging.
It carries an RRP of R650. For more info contact Deon Schwabsky on 011-234-7788 or visit
www.powerstick.co.za
.
One Powerstick fits most devices, unit can be recharge.
The storage it offers cannot be used as storage for the phone or MP3 player that it is charging or connected to.