There is absolutely no question about where Dell EMC's bread is buttered. More than 55% of its international business is conducted through channel partners, while in South Africa it accounts for a very comprehensive 70%. This, says Dell EMC Head of Channel for SADC Jonas Bogoshi, is a very good sign for the market:
"More and more we are moving away from being a direct business to indirect. It's a function of maturity. When markets mature, transactions move to resellers."
It is no secret that IT departments in many companies of all sizes and markets are in a state of flux and are playing catch-up to business demands.
Transforming for the future
The ideology of Digital Transformation, through the results it is already delivering, has convinced strategic components in companies that the future of growth and prosperity reside in modern technology shifts. But delivering on those expectations is daunting and complicated. Channel partners are the entities who can help bring this change about, particularly if they cater extensively across different solution categories.
End-point devices such as laptops are already helping companies adjust to the ideas of transformation. But they want more and look toward their channel providers to meet that deficit. The executive who trusts a solution provider's brand on their PCs will want that same pedigree to reflect all the way to back office systems. This is a fantastic opportunity for channel companies to grow their revenue streams.
"If you are trying to help your customer understand this plethora of technology, then go with a company that is selling what customers are buying today. Your customers are not asking you to come and provide just point solutions anymore. They are looking to you to provide them with transformation that will help them grow their business. At Dell EMC we see it as critical to enable you to do that," he continued.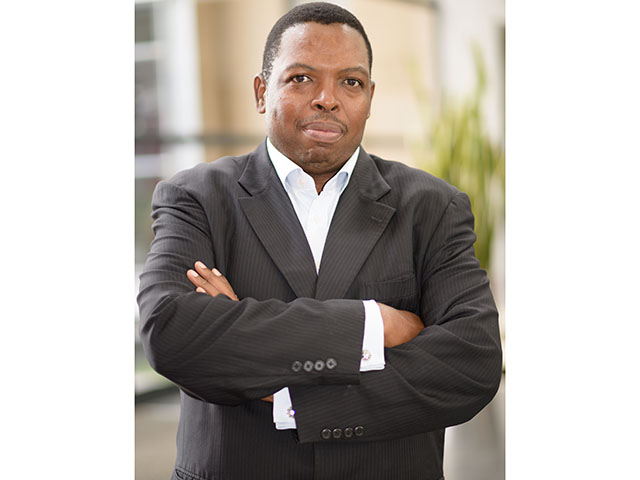 Playing to one's strengths
Bogoshi articulated four reasons to build channel business on Dell EMC solutions:
The merger between Dell and EMC, which created the world's largest private technology company, also established the IT industry's most comprehensive portfolio. It not only competes for market share from edge to cloud, but is winning. Dell EMC companies and products are leaders in 19 Gartner Magic Quadrants, while its hyper-converged infrastructure, software-defined datacentre and secure laptops are the fastest growing brands in their sectors.
Dell EMC is also home to the fastest-growing channel business - and not by accident. When the company's CEO Michael Dell took the reins, he made it clear that the future of the business would be through its channel partners. Though local channels already produce 70% of Dell EMC's local sales, that number will rise. In fact, though business has doubled at Dell EMC in SA, the number of named accounts have gone down. Most of the business is flowing through the channel.
This inspired the third reason. Dell EMC has overhauled its channel partner programme. There are now only three partner tiers and they only need to be qualified on an annual basis. Rebates start at dollar one and cover a wider range of criteria. One example Bogoshi cited was of a partner selling Dell EMC systems to a bank. The partner saw a return of 33% through rebates - a very profitable deal:
"Whether you decide to invest your business in networking, security or client solutions… wherever you want to invest, you can make money. In fact, for current Dell partners, if you aggregate all the benefits, you can get between 1.5 and 8 times what you used to get last year."
Safeguarding business
The final point is predictability. De-registration has been improved to work for the channel partners and the process is globally managed to ensure consistent results. Not only that, but channel partners are now protected from Dell EMC through Line of Business Incumbency: if a partner is already selling solutions to a customer, and that customer decides to get other solutions directly from the source, Dell EMC cannot take the partner's business. What the partner sells and maintains remains and grows with that partner.
Indeed, no account is out of limits: customers can buy any Dell EMC solution from channel partners. Dell EMC can even provide consultancy services to help channel partners prime customers for a proper transformation journey.
In case it is not clear how serious Dell EMC is taking this, interference with channel partners' business can be a fireable offence. If an employee takes customers from channel partners, they may soon find themselves out of a job.
The heart of the matter
The Dell EMC mantra focuses on three areas: workforce transformation, modernisation and automation, and security transformation. Companies want these elements in place and Dell EMC has the range and expertise to meet those desires. But it should be done through building the businesses of channel partners. The world wants to change and the channel will lead them there.
"If you are trying to build a business and you want to see where you can have the biggest impact, then focus on the three transformations, because that is what our customers are asking for today."