Official South African distributor, Drive Control Corporation (DCC) has announced the immediate availability of the Samsung Xpress C480W Colour Laser Printer which has been designed to support multiple mobile devices and wireless printing.
The C480W printer's intuitive Mobile Print app supports iOS, Android and Microsoft Windows phones. The Mobile Print app is also easy to install – simply tap a compatible NFC-enabled (near field communication) smartphone on the printer to automatically and wirelessly install the app and then connect with the device.
For additional mobile support, the C480W also supports various types of printing apps such as Samsung Mobile Print, Samsung Cloud Print, Google Print, and Airprint.
Comments Tasneem Sayed, Samsung product specialist at Drive Control Corporation (DCC): "Mobile printing is an important productivity feature and the Xpress C480W has been truly optimised to this demand. The printer takes the guesswork out of mobile printing with literally the touch of button."
"The Samsung C480W Colour Laser printer makes printing, copying and scanning from your mobile device effortless and efficient, wherever you are. Mobile printing could not be easier with Samsung's advanced NFC technology," says Mike van Lier, Director: Enterprise Business Division (EBD) at Samsung South Africa.
The C480W Colour Laser printer is very easy to install and requires no USB connection; the SPSI (Samsung Printer Software Installer) selects the OS (operating system) automatically and installs the driver without a CD.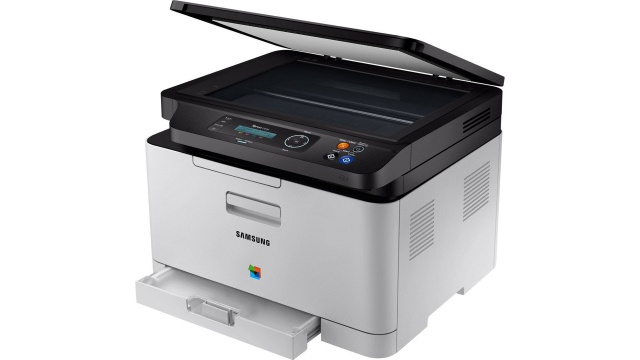 Additional Samsung Xpress C480W features include:
· Energy-friendly printing that includes the One Touch Eco Button that allows users to switch to Eco Mode and the Samsung Easy Eco Driver;
· High toner yield of up to 1500 pages that increases productivity while cutting costs; and
· Performance - 800 Mhz processor for quick print speeds of up to 18 ppm (pages per minute in mono).
The Samsung Xpress C480W ships with a 24-month carry-in warranty.