While the pro level DSLRs garner the glory, the entry level models are really photography's unsung heroes, responsible for introducing new shooters to the craft. One such luminary is the EOS 700D.
The fairly new upper entry level 700D may fall under Canon's entry level x00D range, but underestimating its capabilities would be a big mistake. Instead, there is a great deal on offer, starting with a noticeably user friendly and approachable in the layout of its controls.
As befitting its target market (new, casual or enthusiast photographers on a budget), the camera is light and compact in one's hand, and we believe it would certainly fit comfortably in smaller hands as well.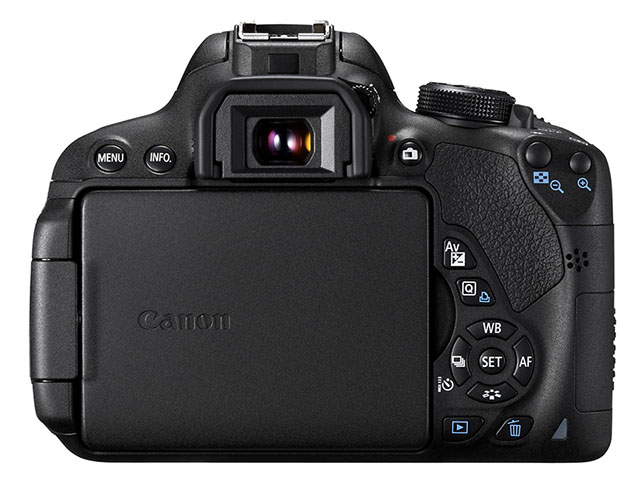 While the camera lacks a back control dial as found on higher end models, its controls are still right at hand, making it easy to adjust settings in a moment.
Chance to impress
Not surprisingly, the D700 boasts very good image quality and general responsiveness, thanks to its new 18 megapixel CMOS (APS-C) sensor and DIGIC-5 image processor respectively. Additionally, the camera has an impressive range of ISO speeds, from 100 to 12 800, useful for when dealing with low light. These can also be adjusted on the fly via a dedicated ISO button that is just below the mode dial. This is well within reach of one's shutter finger without having to lift one's eye from the viewfinder, a feature that we particularly liked.
One thing to bear in mind is that there may not be enough of a difference between the soon to be discontinued 650D and the 700D to justify an upgrade, as the improvements are largely more tweaks than considerable advances.
The 700D offers a 9 point autofocusing system, and we were pleasantly surprised by how quickly this snapped to focus, while the camera further sported a very decent continuous 5 FPS.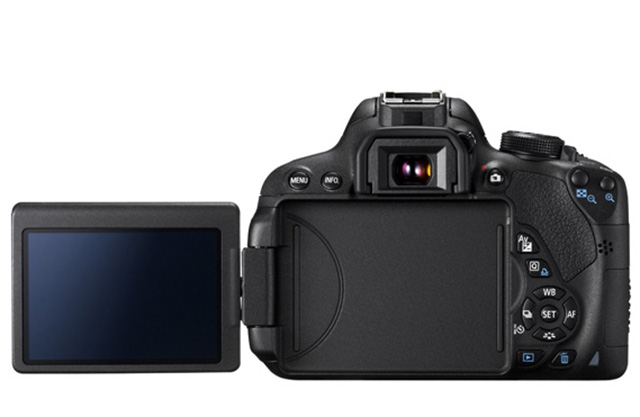 This vari-angle screen, which can be swivelled 180 degrees, assists in capturing video from awkward angles, .
Proof, please
One of our test subjects of the camera's capabilities came in the form of a young, big and rambunctious border collie who has never met a camera he hasn't tried to lick when pointed in his direction. Suffice to say, we were impressed with how well the camera performed under pressure, in dim indoor light and shooting blind.
Video (up to full HD or 1080p) receives its own dedicated release button, and can be captured as well as viewed on the vari-angle 3" LCD touchscreen (1040k dots).
To the point
In a nutshell though, it is hard not to like the 700D for what it is – a very capable and easy to use camera, that still feels streets ahead of many of the compacts on offer. RRP: R8 000 body only or R9 500 with standard EF-S 18-55mm 3.5-5.6 IS STM kit lens.
Pros
Accessible user interface
Light and portable
Great image quality
Easy to use
Useful vari-angle screen
High ISO range
Cons
Not up to the rigors of rough outdoor use
Not too much of a difference between it and the 650D
Accessible user interface, Light and portable, Great image quality, Easy to use, Useful vari-angle screen, High ISO range
Not up to the rigors of rough outdoor use, Not too much of a difference between it and the 650D