After spending a year on honing its skills on the practice pitch, FIFA 12 enters the virtual gaming arena. As with its predecessors, this new title has sought to evolve and build upon an already engrossing football experience by adding new features and slightly improved graphics.
FIFA 11 on steroids
The majority of FIFA 12's improvements aren't cosmetic in nature and we're not complaining too much, since the beautiful game already looked, well beautiful, with the release of last year's
FIFA 11
.
Instead you'll find minor graphical upgrades over its
predecessor
, the main ones being more detailed player models and stadiums, as well as an enhanced menu system that is easy on the eye. These menus will be instantly familiar to any one that have played any of the latest versions of FIFA, but also easy to navigate for newcomers to the genre.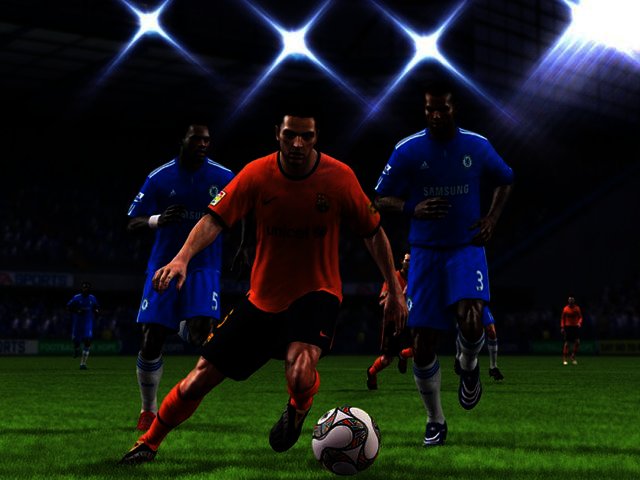 Gameplay gets a boost

Instead FIFA 12's big focus on enhancing the gameplay, including the new player impact engine, which is a physics engine built to deliver real-world physicality in every interaction on the pitch. That's what the marketing spiel would have us believe, but does it actually work?

The short answer is yes. Whilst playing you'll notice players jostling for the ball in a more realistic manner. They'll also trip over each other (and the referee if he gets in the way) and avoid colliding with one another by running around an opponent and pushing and shoving each other for field position. All this assist in making the whole experience feel more realistic.

Tackles also benefit from this new physics engine since you have to both time and position them better, as player fall or becomes unbalanced more realistically and are injured in a more believable manner as a result.

The new precision dribbling feature (check the video posted below) also makes dribbling feel more involved and engaging whilst on the attack, adding greater on-the-ball control in player movement.

On defence, a new tactical defending feature ensures for a more enhanced experience whilst you keep the opposition from finding the back of your goalie's net. Unlike previous iterations were you just select the player nearest to the attacker, tackle him senseless or furiously hound him until you manage to wrestle the ball away, the new system places the same degree of importance on positioning, intercepting passes and tackling.

As mentioned above tackling is more realistic and you have to time and position yourself just right, however even if you don't and you just managed to unbalance an attacker, the AI-controlled team mate you called up to join you in your hunt for the ball will then intercept or tackle him.

According to EA Sports, the CPU players have been sent back to the football academy and now feature Pro Player Intelligence. You'll notice their training when you don't beat the AI-controlled team by 6-0 during your first couple of games (unless you play on the amateur setting), becoming evident in the way the opposition players close down gaps more quickly, making it more difficult to string together a symphony of passes.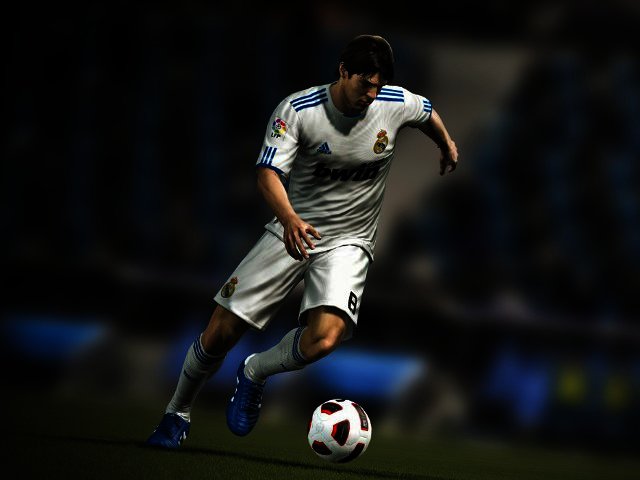 All of FIFA 12's a stage, and players get to pick their role in it
If the "Special One" aka
José Mourinho
, manager of
Real Madrid
, or
Manchester United
boss
Sir Alex Ferguson
are your role models, than you'll probably opt for manager mode. Within this mode, you get to run the club, taking part in such day-to-day activities as buying and selling players, recruiting football scouts, as well as setting up and managing the youth squad.
Now, just as in real life, star players the likes of
Cristiano Ronaldo
,
Kaká
,
Wayne Rooney
and
Lionel Messi
, need to be managed to a greater extent than before.
If you play them too much they'll ask for rest, bench them too often and they will not be in a hurry to renew their contract or even demand to be let out early. You'll also get emails in which they state their feelings regarding your selections and management of the squad, adding to the real world ambiance of the game.
However, if you want to give dealing with the
diva
-esque demands of star players a miss, then choose player mode. This will see you taking charge of only the football action happening on the pitch, whilst player manager offers the perfect mix of both these modes.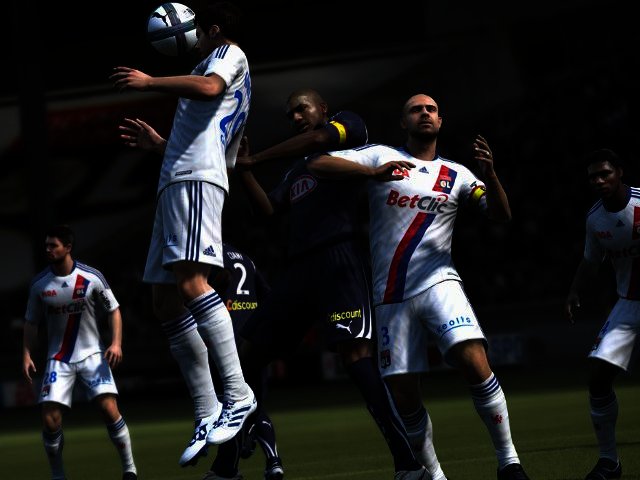 Supporting your real life club
EA Sports Football Club is a new, extra incentive for you to tick over the hours playing FIFA 12. Just like in previous titles you are asked to choose your default club at the beginning of the game. As you go through your paces (in any mode and even with any other team), you'll be earning experience points (XP) in support of that club.
Essentially all FIFA 12 players from around the world are earning points for their chosen club and these XP points are tallied up and converted to an average from each supporter. This allows your team of choice to move up and down the EA Sports Football Club league and also enables you to see how you are doing in the game (personal FIFA level), compared to your friends and others playing the game.
There are also challenges based on the real life league results, enabling you to earn extra points if you complete these successfully. For example, lets say you support Arsenal and Arsenal somehow get walloped by Manchester United 8-2 (doesn't seem
all that unrealistic to us
), then you can get a challenge of playing with Arsenal and bringing them back from the edge of defeat when they are only 3-0 down to the Red devils for instance.
This is a very neat little addition to players on the PlayStation Network (PSN) and Xbox LIVE to what is already an engrossing football experience.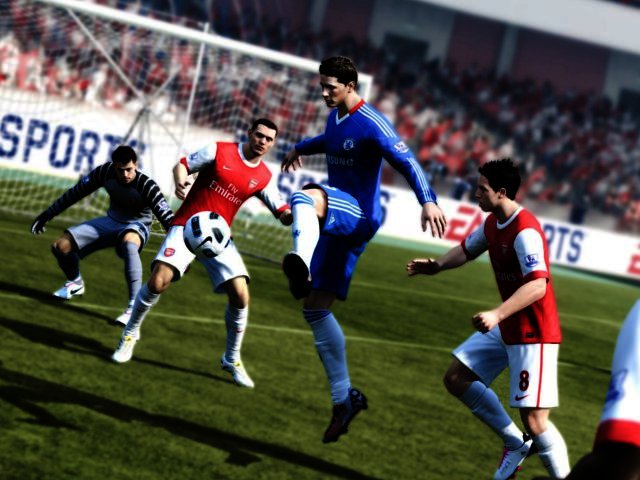 Final word
FIFA 12 takes up the benchmark mantle of its predecessors and sets a new standard in terms of gameplay and realism, while also adding authenticity within the manager mode. FIFA 11 owners will appreciate the minor graphical and manager enhancements offered by FIFA 12, but will be happy that they made the upgrade to the new game due to the major gameplay strides that EA has taken with its latest title.
A ticket to the ultimate virtual football experience will set you back R599 for the PlayStation 3 copy, but the game is also available for the Xbox 360, PC, PlayStation 2,
PlayStation Portable
, Nintendo Wii,
iPod touch
,
iPad
and
iPhone
.
Pros:
Gameplay enhancement make this the best FIFA game and best soccer game thus far.
Fresh menu system looks and works better.
You can be a manager or player or both.
Excellent new gameplay features.
Cons:
No big strides in terms of graphics.
Once again you have to fork out money for the new FIFA game, but no other cons to be frank.
Gameplay enhancement make this the best FIFA game and best soccer game thus far. Fresh menu system looks and works better. You can be a manager or player or both. Excellent new gameplay features.
No big strides in terms of graphics. Once again you have to fork out money for the new FIFA game, but no other cons to be frank.