Sony's new Walkman range of headphones are set to mount a challenge to the current reigning headphone champ - Beats by Dre. Packing more than enough technology but lacking any real aesthetic appeal, is the Japanese manufacturer's assault doomed to fail?
Walkman redux
For those of you old enough to remember, Sony's Walkman players revolutionised the music technology industry. The Walkman series of cassette and CD players offered users a fantastic portable listening experience, and also looked cool while doing it. For over a decade, Sony had a monopoly on the market, with competitors attempting to copy as opposed to innovating. But Apple changed all that, with its iPod digital music player, and just as quickly as the Walkman rose to prominence, it fell from public consciousness.
Sony's latest venture sees the release of its new Walkman series of 'wireless' headphones. Our first encounter with these is the NWZ-WH303, which does not have the slickest of designations, but boasts a host of innovative features that are sure to pique the interest of music obsessed consumers. Sony is touting the NWZ-WH303 as 3-in-1 headphones capable of seamlessly adapting to different needs.
Plugging in
The first and most obvious use, is as a wired pair of headphones, fitted with a standard 3.5 mm headphone jack. In this mode, the Walkman performs well (as is expected) with crisp, sharp sound quality that has a strong enough balance of treble and bass, with hardly any noticeable distortion when turned to full volume.
This is a good thing, considering a majority of headphone manufacturers place importance on wireless functionality, often at the expense of sound quality. In this regard, it's certainly not the case, as the NWZ-WH303 delivers fantastic sound quality.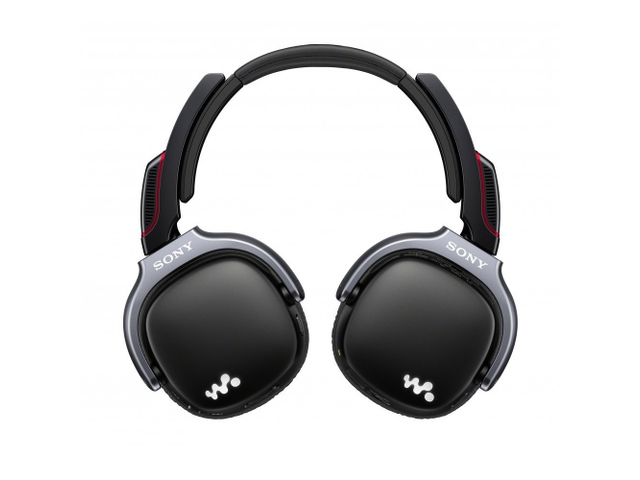 MP3 player too
The second mode is probably the NWZ's greatest party piece, and at the same time its greatest weakness. Sony has fitted this pair of Walkman headphones with 4 GB (roughly 1000 songs) of internal storage, which means one can listen to music on the fly, without having to worry about pairing it with another device or unruly cables.
Setup for this feature is quick and easy, all you need to do is connect the NWZ to your PC or notebook via the micro-USB (built-in) to USB cable (provided). You're then prompted to install Sony's Connect Transfer application, which allows users to transfer content without hassle.
This aspect is fantastic, and has great application for long commutes or use during the workday, as Sony say these headphones provide up to 20 hours of continuous playtime from a single full charge. This is quite impressive and offers more than enough uninhibited use between charges.
Speak up!
The final playing mode that Sony has incorporated, turns the NWZ-WH303 into a personal speaker, thanks to a pair of side mounted speakers, located above the earpieces. When in use, these speakers offer adequate listening quality, with enough power for its user to enjoy.
We really struggled to see the tangible application of this feature, as again, the NWZ cannot connect wirelessly to any device, leaving users solely with stored content.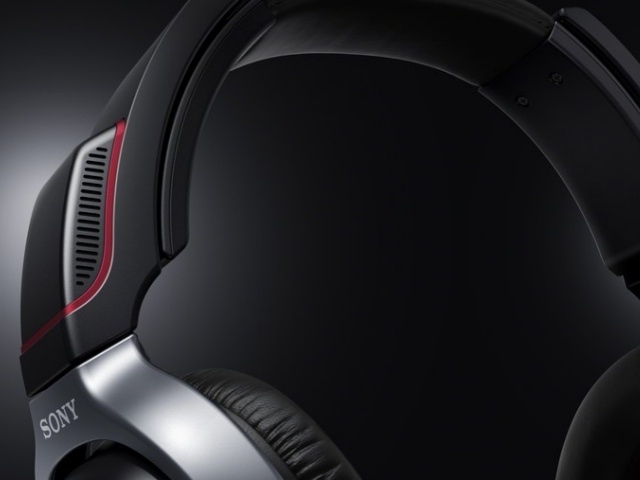 But no Bluetooth!
Unfortunately there is a downside to Sony's latest offering. We were quite surprised and similarly disappointed to find out that these headphones cannot connect wirelessly via Bluetooth to other devices. Especially when you factor in Sony's Bluetooth enabled range of headphones, like the MDR-10RBT for example, which supports wireless connectivity without compromising on sound quality.
This feels like a step backwards, considering Sony has packed so much technology and functionality into the WH303 headphones. This makes the Walkman feel a little limited, from a technology standpoint.
Close control
The design of the NWX-WH303 is in keeping with Sony's range of wireless headphones, favouring an incognito and fairly unassuming approach. Although it must be said that these headphones are not particularly handsome, looking rather chunky and cumbersome. They do little to steal stares away from the sleeker Beats by Dre offerings.
Sony has opted for a split control setup on the headphones earpieces, all of which intended for use in personal speaker and wireless music player modes. The left side has a power button, used to switch between standard headphone and Walkman mode. Other controls include an output switch, which can can be toggled to play through the earpieces or built-in speakers. The right side is orientated for all the music controls, with a shuffle button for stored content, volume buttons as well as a pause, play, next and previous lever.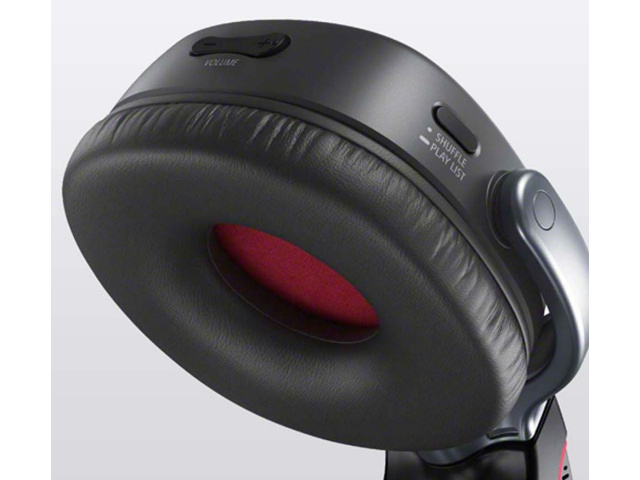 Further added to this quality is Sony's attention to detail with regard to the overall construction of these Walkman headphones. They feature an adjustable mechanism on either side of the top frame, which snap nicely when slotting into different sizes.
Sony has also incorporated some comfortable faux-leather cushioning on the ear and headband, providing a pretty snug fit. This tight fit allows very little external noise to penetrate the listening experience. Conversely it also enables listeners to enjoy their music, without worrying those around them, as only a small amount of sound escapes the the cushioned earpieces when played on a medium volume level.
Final say
At R2 500, the NWZ-WH303 has plenty of functionality to make it stand out from the crowd, with its stored content feature a great inclusion, that users can certainly make the most of. But we believe Sony has made one crucial oversight, with the lack of wireless Bluetooth connectivity in the headphone itself truly disappointing. Such a feature would seem only natural, especially considering the different playing modes Sony has incorporated into the NWZ.
As far as sound quality goes, the NWZ is a strong performer, offering great treble to bass balance. The headphones themselves provide fantastic comfort thanks to its cushioned earpieces with solid build quality and attention to detail maintained throughout. It's overall design however is a little bland, appearing far less enticing than other similarly priced models currently available.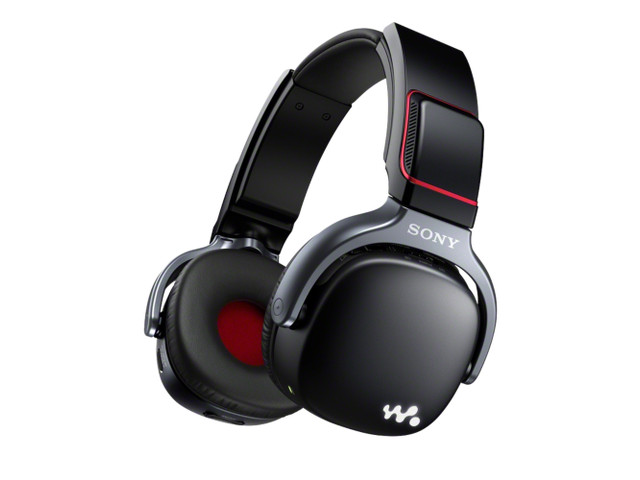 In many regards, the NWZ-WH303 delivers fantastic value for money, but the lack of true wireless functionality seems to tarnish an otherwise well polished product. For that reason alone, it will struggle in a market brimming with svelte alternatives.
Great sound quality; Internal storage feature extremely useful; Very comfortable fit
Lacks any Bluetooth functionality; Speaker mode a little gimmicky