Whereas the Envy X2 sought to meld the tablet and PC worlds, the Envy 4 is a valuable reminder of where ultrabooks have come from prior to the push for notebook/tablet hybrids.
While the consensus might be that the latest is the greatest, this is not always the case. Indeed, the Envy 4 is a case in point of an ultrabook that opted for delivering a solid, rather than dramatically different, computing experience. The result is that the experience on offer here serves as a great reminder of what we loved about the pre-Windows 8 generation.
As you may have gathered, the ultrabook does not boast Windows 8 or a touch screen, instead serving up some familiar specifications. These include an Intel Core i5 (3317U) CPU clocked at 1.7 GHz, 4 GB of memory a 500 GB harddrive and three USB ports, two of which are USB 3.0, along with an HDMI port and SD card reader.
Screen dreams
However, what made the biggest impression as compared with some of the latter touchscreen notebooks, is the colour saturation and sharpness on the Envy 4's screen. Despite the fact that it boasted a middling 1366 x 768 resolution, on this 14" screen, it was sufficient to receive a very good image, and the rich colour saturation (which we generally love) was outstanding.
This, combined with the clear and loud sound, courtesy of Beats, made watching movies on the Envy X4 a treat.
Furthermore, as we expected from HP, the build quality didn't disappoint. Adding to this was the overall slick design of the notebook, while its thin 20 mm profile also lent it a good degree of portability.
Further winning our approval was the comfortable chiclet keyboard, with keys that offered just enough depth and full sized keys. The one element that we weren't a fan of though was the trackpad, which was overly smooth for our liking and felt a bit too small, and thus cramped, for our liking.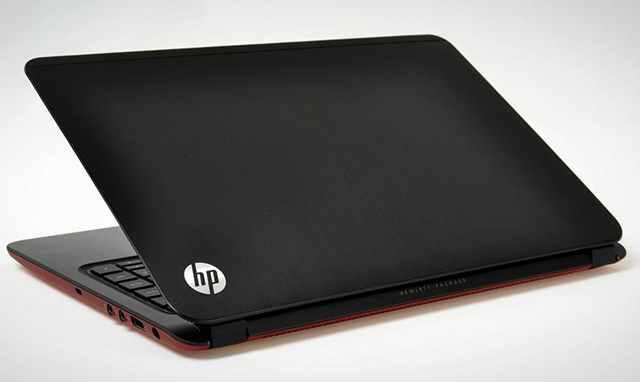 The Envy 4 is actually quite a smart looking notebook, in a sleek, but solid frame.
To the point
In essence though, the Envy 4 was a welcome reminder of an ultrabook that complemented a solid frame with equally as strong all round performance, and was a timely reminder of when computing was elegant rather than annoying. It has a RRP of R8 700.
Very good performance, Vivid screen, Great sound, Portable, No Windows 8 idiosyncrasies
Not the latest, most up to date machine