PREVIOUS ARTICLE
NEXT ARTICLE
NEWS
Gaming News Roundup - The Here There Be Dragons Edition
By
Ryan Noik
25 April 2014
|
Categories:

news
New Dragon Age: Inquisition dated and receives new trailer
Dragon Age has had a bit of winding journey, with the first game, Dragon Age: Origins impressing and then the sequel, largely disappointing. Nonetheless, the anticipation for the forthcoming third entry in BioWare's fantasy opus is mounting, as EA and BioWare revealed this week that only six months stand between us and the game's release, slated for the 10th October.
The question on our, and no doubt a few other RPG fans' lips, is whether will Inquisition torture us with dashed expectations, or will it instead reveal the Dragon Age franchise's polished greatness? We will leave you to judge for yourself based on the trailer below, which boasts more impressive special effects than you can swing a sword at, and dragons.
From our side, we are leaning towards the latter, as the trailer evokes a bit of a Dark Souls meets Lord of the Rings feel. Bear in mind too that the footage shown below is apparently actual game footage. Oh, and it has dragons (because everything is better with dragons).
More Naughty Dog staff run away from the kennel
Lest we be accused of barking up the wrong tree, something seems to be seriously amiss at Naughty Dog, with yet more staff leaving. First it was the rather sudden and clouded departure of Amy Hennig, the creative force behind the Uncharted franchise. Her loss was followed by that of another Justin Richmond, the director of Uncharted 3 (review) and the planned Uncharted for the PS4.
Now two more creative talents connected with Uncharted 4 have jumped ship - lead artist Nate Wells and Todd Stashwick, the voice behind Uncharted 4's presumed villain in its teaser trailer, who cited that his role had been recast.
You don't need Chloe, Elena, or even Drake's diary to tell you that the troubles are connected to the impending entry in the Uncharted franchise. Staff don't balk at staying for no reason at all, and it is even more inexplicable when the departures come from a studio of Naughty Dog's calibre, which has made a habit of turning out one hit after another in the last few years. Perhaps it's time to call in a (well-behaved) dog whisperer?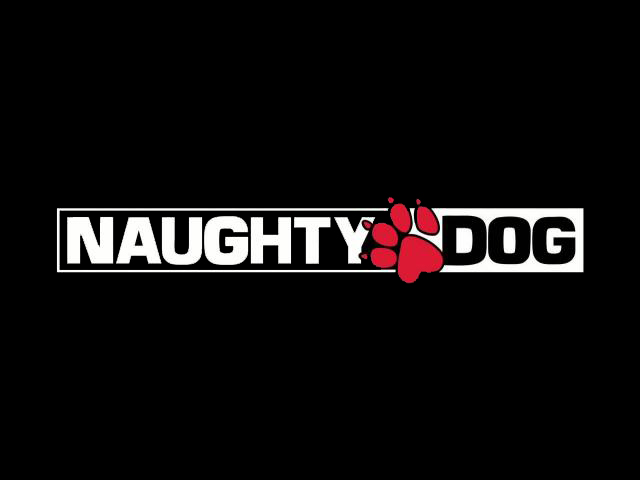 Batman: Arkham Origins buttons up for some coldhearted DLC
We are not the only ones feeling the cold nip of an approaching winter (the first person who says Winter is Coming gets a batarang in the throat). Batman: Arkham Origins (review) denizens will need to turn up the heat too, as the game has just received a wintry add on, named Cold Cold Heart, which explores (who else?) Mr Freeze's (aka Victor Vries) tragic background.
The add-on will take players to new locations, including GothCorp and Wayne Manor, and will also bring some new gadgets to the mix, such as Thermocharged Batarangs and Thermal Gloves. It's now available on PlayStation Network, Xbox Live and Steam for the PS3, Xbox 360 and PC respectively.
Before heading to the trailer below, first eat some cold icecream as fast as you can, so the resulting brainfreeze cleanses your mind of any lingering Mr Freeze associations with the campy and terrible Batman and Robin, then grab a scarf and coat and send a shivering gaze downwards.
New Project Cars in-game footage features photo realistic quality
A new trailer for ultra-realistic racing title Project Cars, from Slightly Mad Studios, has recently been released showing off the incredible level of in-game detail gamers can enjoy. The trailer also hinted at a possible November release, later in the year.
Slightly Mad Studios has also revealed that Project Cars will be released across multiple platforms including the PS4, Xbox One, Wii U and PC. What intrigued us even further, is that the game's developer says Project Cars will incorporate Sony's Project Morpheus VR Headset setup.
That would make it one of the first gaming titles to officially state its intent to fully integrate the newly developed VR peripherals into its gameplay, but no date has been given regarding when this will happen.
If we're to hold Slightly Mad Studios to its November 2014 deadline, we could see Project Morpheus aided games shortly after. Fingers crossed on that.
Evolve showcases interchangeable view co-op mode
Sony has just released a gameplay video for the upcoming co-op first person shooter Evolve, from Turtle Rock Studios and 2K Games.
The video shows off an entire Evolve match, to showcase the new 4v1 'Hunt' mode, pitting the four main in-game (human) character classes against the formidable Goliath Monster. This co-op mode will allow for up to five players, as the four alien hunters form one team and the menacing monster another.
The four human character classes in question are Griffin the Trapper, Markov the Assault, Hank the Support and Val the Medic, each imbued with specific skill sets and advantages. In the video, viewers will shift perspective between all five match participants, with the added commentary of Aaron Chambers and Turtle Rock Studios' Chris Ashton.
Evolve is currently slated for arrival on the PS4, Xbox One and PC, with an expected release date in mid-September 2014. Let the Hunt begin.
Unreal Engine 4 updated for PS4 and Xbox One developers
Following its announcement to make the Unreal Engine 4 more easily accessible to developers last month, Epic Games has released a further update that will allow smaller developers to design gaming titles for the PS4 and Xbox One.
This feature will now be available to all registered Unreal Engine subscribers, giving PS4, Xbox and Xbox indie developers full access to the Unreal Engine 4' source code for their respective consoles at no additional cost (current subscription is $19/ R200 per month).
This is great news for developers and gamers alike, as it means more titles will make their way to next-gen consoles in the not too distant future, as well as afford smaller game developers the opportunity to create truly innovative gaming titles on a powerful platform.
Epic Games has also extended this offer to provide support for Linux, Android, iOS and Valve's Steam OS, so we should see plenty of high quality titles on multiple devices.
Contributions by Robin-Leigh Chetty
USER COMMENTS
Read
Magazine Online
TechSmart.co.za is South Africa's leading magazine for tech product reviews, tech news, videos, tech specs and gadgets.
Start reading now >
Download latest issue
Have Your Say
---
What emerging technology holds the greatest potential?
Artificial Intelligence (

126

votes)
Blockchain (

23

votes)
Virtual Reality (

16

votes)
High Performance Computing (

17

votes)
Machine Learning (

25

votes)
Nanotechnology (

37

votes)
Computer vision (

5

votes)
Edge computing (

4

votes)
Autonomous vehicles (

129

votes)