While 9.7" and 10.1" tablets garner most of the attention in the tablet space, 7" variants are quietly creeping in from behind and biting at their larger counterparts' heels.
A case in point? The excellent 7" Google Nexus 7 tablet.
The tablet, which is actually built by Asus in conjunction with Google, simply oozes quality and is as much a pleasure to use as it is to look at and hold. And while the 7" market is gradually receiving some competition, in the form of the
newly announced Kindle Fire 2
, for example, the Nexus tablet shines in its own right.
Part of the reason for this is due to the fact that the 7" tablet is exceedingly well built and very fast. The former is particularly important for this form factor, as 7" tablets' advantage over larger tablets relies on the fact that, if well designed, they can be more comfortably held in one hand for extended periods – a claim not even the superb new iPad can as confidently assert.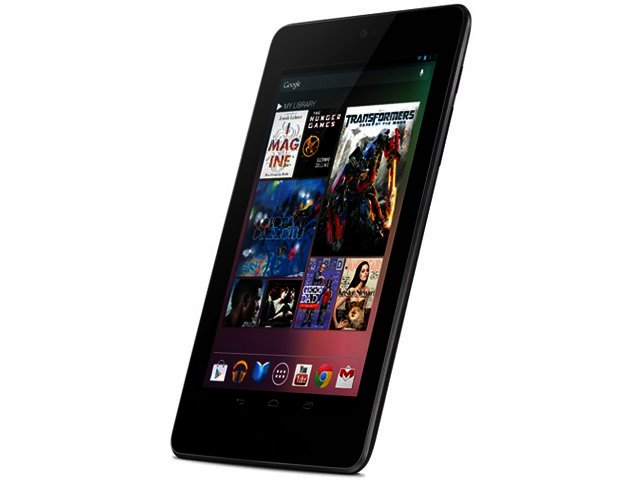 Thin, and light, the Nexus 7 is quite easy to hold for long periods in one hand.

Performance prerogative

Additionally, the performance on offer by the tablet is superb, thanks to the presence of an Nvidia Tegra 3 quad core processor, clocked at 1.2 GHz, and 1 GB of memory. Indeed, in its benchmark tests, the Nexus 7 scored an excellent score of 10 636 in Antutu, and 3 849 in Smartbench 2012.
By way of adding context, the top of the range
Samsung Galaxy S3
scored 11 887, and the very good
HTC One X
racked up a score of 10 652 in Antutu. Clearly, the Nexus 7 is playing with the big boys in the performance stakes.
Added to that, the Nexus 7 tablet further runs the latest version of Android (4.1), namely
Jelly Bean
, which is streets ahead of its previous Android iterations. This results in a device that is as fast and as smooth as anything that comes out of Cupertino.
While the LED backlit IPS screen offers a middling resolution of 800 x 1280 (216 ppi) this is still sharp enough to be enjoyable to look at and read off of in this form factor. The Nexus 7 further makes an ideal ereader, amongst other things, especially when we loaded it with the Kindle and Aldiko ebook apps for Android. Additionally, the Nexus 7 further handles games and movies beautifully.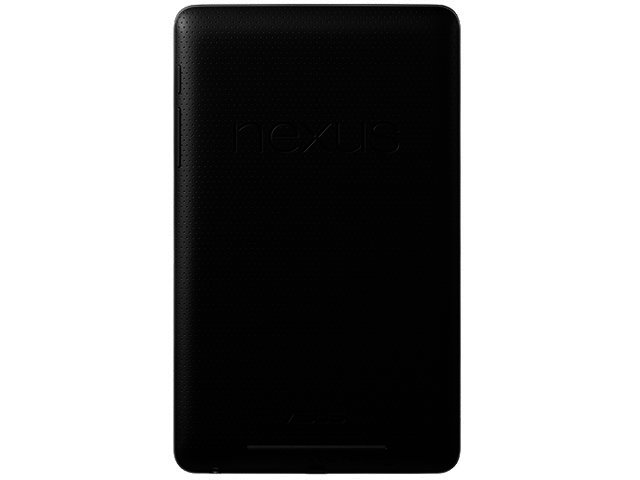 Part of the tablet's comfort in hand is this slightly stippled, almost rubberised feel on its back.
Sweet Jelly Bean
Despite its excellent performance and build quality, the tablet is not terribly expensive (in the region of R3000 for the 16 GB model). However, some corners have been cut; namely, it does not offer 3G, there is not an microSD card slot, nor does the Nexus 7 have a back camera.
This is somewhat compensated for by the fact that, at the moment, the Nexus 7 is one of the few devices that boasts
Android Jelly Bean
, and this upgrade makes a significant difference. Google's focus on making Jelly Bean its smoothest OS to date, and eliminating the general lagginess that has plagued previous versions of Android (the objective was codenamed Project Butter), really does show.
However, greatly improved smoothness and user interface tweaks are only part of what Android 4.1 brings to the table. The OS also now enables users to resize their widgets on the fly, while other shortcuts on the screen rearrange themselves to fit.
Additionally, the notification bar has received a revamp, enabling one to expand or open individual notifications for further detail directly from the notification pane. For example, sliding open an email notification with two fingers reveals the first few lines of the message.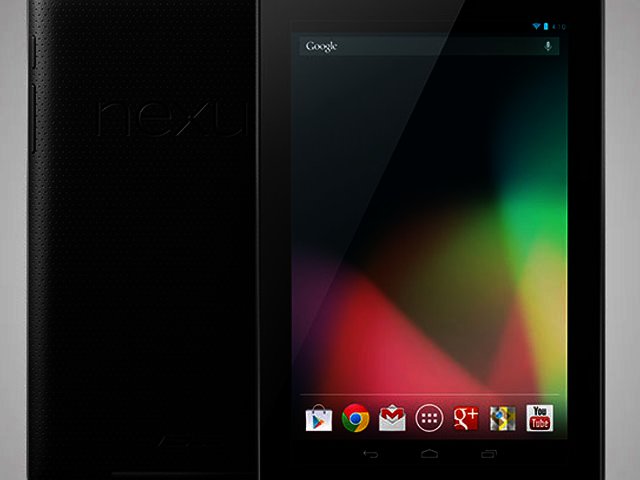 This Jelly Bean is certainly sweet - Google's latest OS, which ships on the Nexus 7 is quite easily the best, smoothest and fastest version of Android to date.

If not Now, when?

One of the key features that Jelly Bean brings with it is Google Now. In essence, this is intended to 'learn' about you, by taking into account your search and email history, calendar entries and your location. This is intended to provide users with the info that is most relevant to the purpose behind their search.

This is accomplished by using 'cards', which are essentially a collection of relevant information. Flight cards, for example, appear when users enter an airport, and may show information such as flight times.
When at the train station, if enabled, a Traffic card may show how long it may take one to drive home in current traffic conditions. When in a new city, users could enable a Places card to pop up and show nearby, interesting places or landmarks.

In other words, Google Now is intended to offer a sort of prescient awareness of where users are, and what information they require.

To the point

The Google Nexus 7 tablet is a case of the whole being more than the sum of its parts, as the lightweight (340 g) device is easy to carry around; loud speakers make watching movies on it a pleasure; and a ten hour plus battery life means it is a very viable companion on a long flight.

Indeed, judging by the enthusiastic reception and acclaim it has received, the Google Nexus 7 shows that 7" tablets' time in the sun has arrived. R3000 for 16 GB version, available in October.

Pros
Fast, smooth operation
Solid construction
Jelly Bean OS

Cons
No expandable storage
Middling screen resolution
No 3G option
Fast, smooth operation, Solid construction, Jelly Bean OS
No expandable storage, Middling screen resolution, No 3G option