Just when we were beginning to think that ultrabooks' glory days were behind them, Acer's TravelMate P645 arrives on our desk, proving that some old stars still shine.
Unwrapping Acer's P645 quickly makes two things apparent – the first is that the 14" ultrabook means business, with a reassuringly solid chassis that practically screams quality and durability. The reason for this is that the chassis is made not of hard plastic, but rather of the far superior carbon fibre and magnesium alloy. The second is that, to our mind, a well-built ultrabook still has the edge over tablet-notebook hybrids, particularly if predominantly productivity related work is its intended purpose.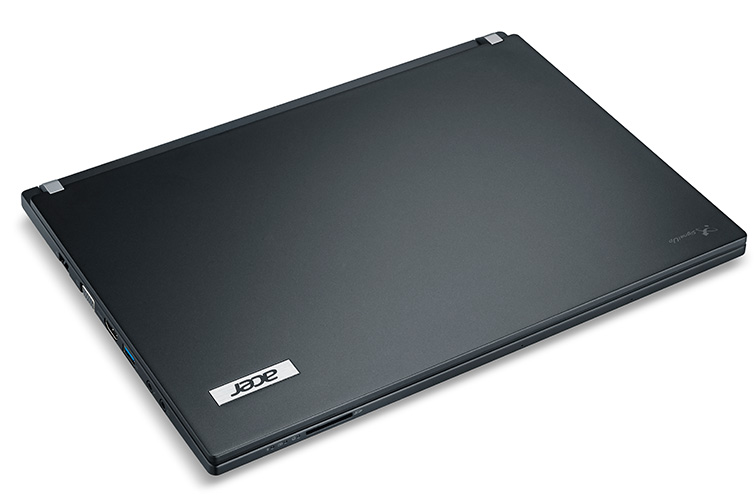 The P645 ultrabook is intended for business users, and it certainly looks the part. However, its rugged construction makes it ideal for frequent travellers as well.
Two steps forward, one step back
This is the same notebook that was showcased late last year at Acer's launch event in Amsterdam, and it impresses no less now than it did then.
Despite the fact that our review model's matte screen has only a 1366x768 resolution (middling by today's HD terms), text and images looked sharp nonetheless. This was aided by excellent contrast and colour saturation, while viewing angles were also quite impressive. Interestingly, while the ultrabook can support Windows 8, it doesn't have a touchscreen, and our review model had been downgraded to Windows 7. Performance on that OS was rock solid, and the P645's accommodation of the older OS, to our mind, was actually a point in its favour.
As far as performance went, we had no complaints. Onboard was the ever capable fourth generation dual Core i5 (4200U) clocked at 1.6 GHz, along with a serviceable, but not outstanding, 4 GB of memory and Intel HD Graphics 4400. While the system is up to some light gaming, a gaming ultrabook it is not. Having said that, the P645 boasts outstanding battery life (in the region of between 8 hours on the bottom end and 11 hours on the top end), also including 3G and a fingerprint scanner – business ready thus.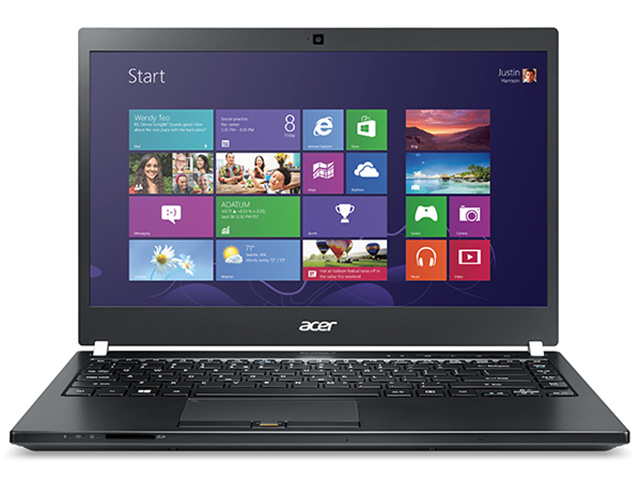 For us, the one area which could bear with some improvement was the keyboard, on which we would have prefered deeper key presses.
Typists, take note
As for the keyboard, we found ourselves in two minds. Traditionally, this has been the one area where the TravelMate series' had room for improvement, and that is the case here too. The chiclet keyboard is decent enough and certainly usable, but we felt key press could have been just a bit deeper, to move it from the realm of 'good enough' into that of 'great'. Also, there is not much separation between the keys, which meant that it was all too easy to hit the wrong key when typing up a storm. That aside, the backlighting was very nice; although you could turn it on and off using a function key, you cannot adjust the brightness.
In the final analysis, it was very easy to imagine the Acer P645 being every bit the reliable work mate as a travel companion. RRP: R17 000.
Superbly durable, Terrific battery life, Additional security features, Accommodates 3G
Key press could be deeper