The clickety clack of a noisy keyboard is not for everyone and can be distracting when working in a confined space with others. Logitech's MK295 Silent Wireless Combo (keyboard and mouse) features what the company calls SilentTouch technology. Logitech confidently states that SilentTouch eliminates over 90% of noise, but read the footnote and this is only true compared to its popular MK270 keyboard and mouse.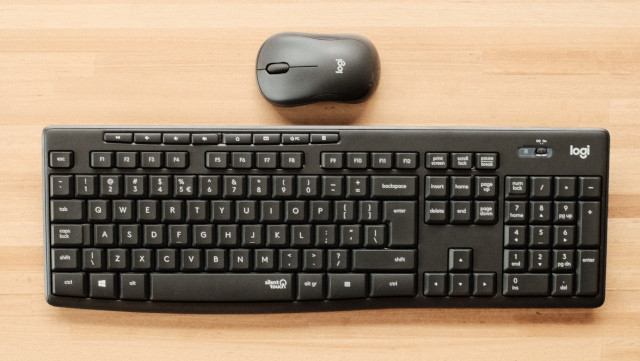 Perhaps these days, with working from home pushing people into the same spare room/office, noise might be a concern. In this regard, the MK295 keyboard mouse combo does dampen sound a bit, both on the clicking of the mouse and when using the keyboard.
However, it's not exactly a silent experience; the keyboard is still louder than many a notebook's, but perhaps less so compared to a mechanical keyboard. I would imagine typing style also has an influence on how much noise emanates from the keys, but for the most part I wasn't blown away by the noise cancelling qualities of the keyboard.
As far as typing is concerned, the keyboard felt a bit stiff at the start but loosened up after a week of working. It's a decent typing experience that improved as time went by. There are a few keyboard shortcuts (volume, PC on/off, calculator, play/pause, email), while the keyboard is not backlit.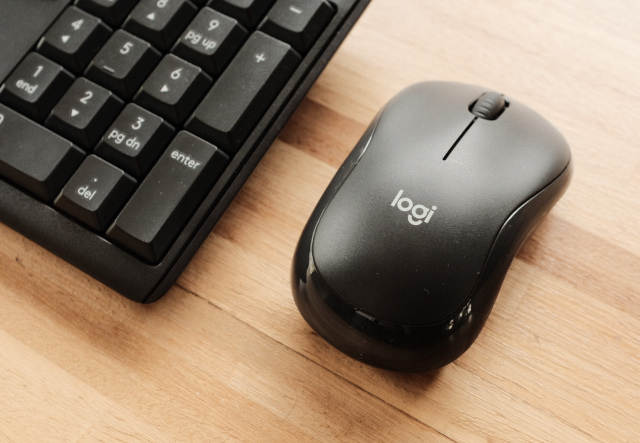 The second part of the combo, the mouse, clicks at a slightly lower volume than other Logitech mice I've tested it against.There's not too much else to report back on the mouse, being a fairly standard office mouse.
The MK295 combo (which is basically an exact copy of the MK270) connects easily thanks to Logitech's unifying receiver, which means you'll still be able to use any of your other Logitech peripherals. Also to note, the combo is not rechargeable, working with regular AA (mouse) and AAA batteries (keyboard). Logitech states the unit has a spill-proof design, and a strong 36-month battery life on the batteries for the keyboard and 18-months for the one in the mouse.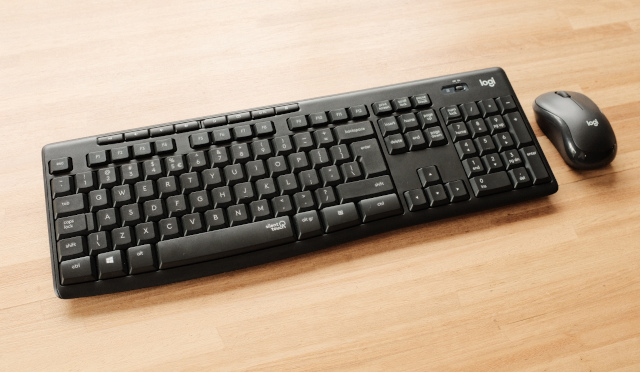 If you do own the popular Logitech MK270 keyboard and mouse and find it a bit too noisy, well the MK295 Silent Wireless Combo is 90% less noisy, according to Logitech. But it's not to say the MK295 is that much more quiet, and to manage expectations, you'll still hear a decent amount of clicking.
With a recommended retail price of R799 (or around the R550 mark I've seen it), Logitech is charging a bit extra for the SilentTouch attributes, seeing that the similar MK270 combo retails for about R400.
Keyboard and mouse work well but is pretty standard
Not as silent as expected