TechSmart Reviews sponsored by: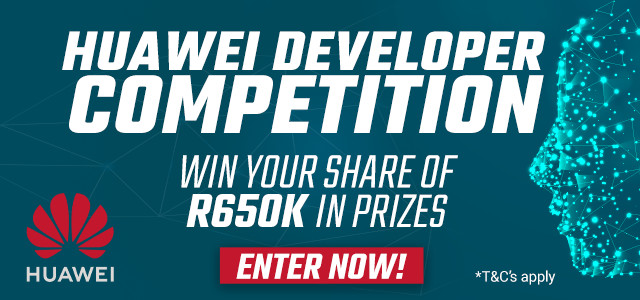 It's not often that a R3 200 electric toothbrush lands in the office for review. Is the Philips Sonicare DiamondClean Black Edition worth the price? TechSmart's Mike Joubert digs into its top three features.
DISCLOSURE: Philips Sonicare toothbrush was received as a seeding unit and not returned.
Five different cleaning modes
According to Philips, the Sonicare system helps with additional cleaning since the vibrations propel "microbubbles" through the gaps in the teeth. Moreover, the Sonicare DiamondClean can do up to 31 000 brush strokes per minute, put to work in five different types of cleaning modes – Clean, White, Polish, Gum Care and Sensitive.
These are rotated through by pressing the On button to get to each, with your setting then saved for the next brush. The DiamondClean handily switches off automatically after a set amount of time depending on the mode you are in, with Clean for example stopping after 2.5 minutes, and Polish after one minute. Philips also include its Quadpacer feature, with four smaller buzzes during your brush indicating to move to another quarter of your mouth.
There's a notable difference in how each of these modes feel in your mouth, and I was happy to stick to the first one - Clean, cycling to White for parts of the week.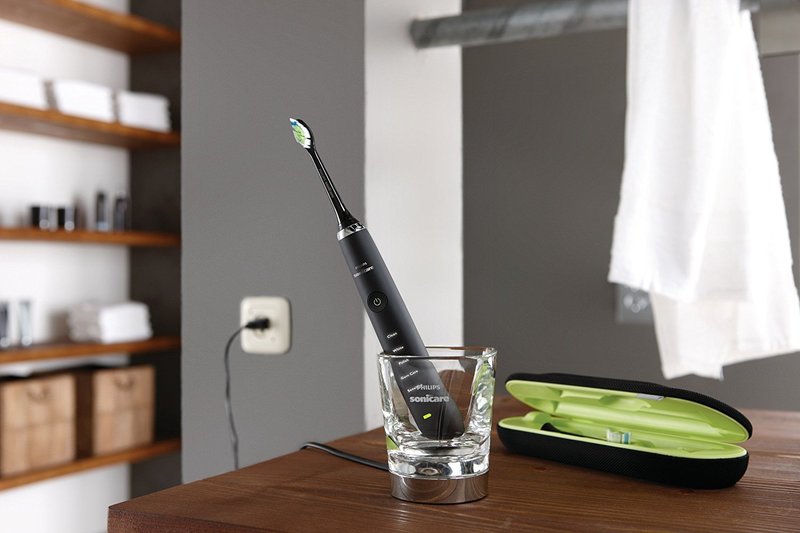 Exceptional battery life
The Sonicare DiamondClean provides an incredible three weeks of brushing time - a leading feature of this device. When it eventually does need charging there are two ways to do so. Either via the travel case or charging glass, both working via induction charging.
If you do have a power point in your bathroom close to the basin, it's easy keep the charging glass plugged in and put the Sonicare in there ever so often to keep the toothbrush topped up. For those on the road a lot, the travel case is just the thing, with a USB charger provided to keep your toothbrush inside topped up.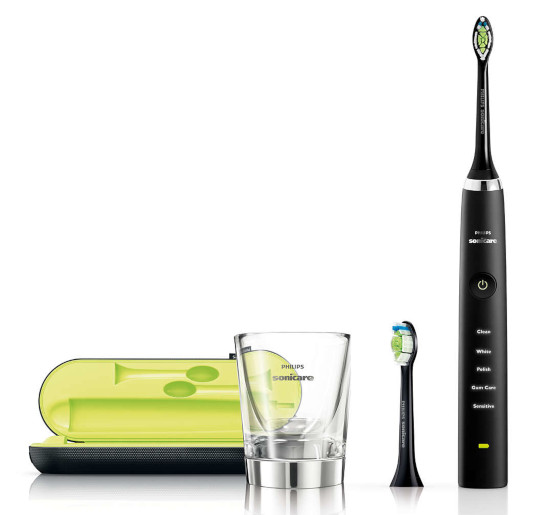 Two DiamondClean toothbrush heads included
The DiamondClean gets its name from the specific diamond-shaped brush head used. It's not your regular round shape, with Philips noting their diamond-shaped head containing "densely packed central stain removal bristles," claiming that it should provide a whiter smile in just one week.
There are no zones on the brush head that rotates differently as on the Oral B Trizone, instead it's the whole head that vibrates. For those with a tendency to push down too hard, a bit of give on the stem of the head will provide flexibility during brushing.
If you're used to a largish toothbrush, you'll find the smaller head on the DiamondClean challenging at first, but it's much easier to manoeuvre into hard to reach places or work inside the top of your molars. However, due to its size it's far less effective when it comes to giving your tongue a good scrub.
A big benefit to the DiamondClean Black Edition is that it includes two toothbrush heads. This means the unit can be shared with a loved one, as long as one of you remember to make the switch before every brush.
Conclusion
The Philips Sonicare DiamondClean Black Edition electric toothbrush retails for R3 200 (we've seen some specials for R2 200). It's a lot of money, but for that price you are getting the Lamborghini of electric toothbrushes. Indeed, put this electric toothbrush in your mouth and you'll know where that extra money went since it truly feels like a regular electric toothbrush on steroids. If super clean teeth is your requirement, then the Sonicare DiamondClean is the toothbrush for you.
Five different claning modes; Two brush heads included, Exceptional battery life
Brush head perhaps too small for some; Price